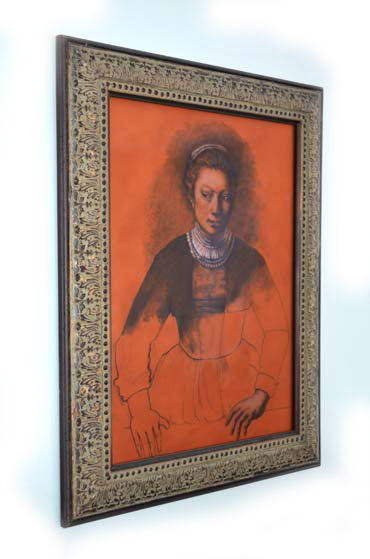 This charcoal study of the famous Rembrandt "Girl At An Open Window" is framed in Museum Glass!
The clear archival glazing choice allows everyone to enjoy the subtle values and detail of the artwork, and considerably diminishes highlights and reflections from the room.
It was unanimously decided during the framing process, that we would use this beautiful ornate frame and add spacers to keep the glass away from the artwork, instead of using a matt.